Transform complex data into easy-to-understand visuals.
Your business data can communicate critical insights if it's visualized the right way. Embrace the power of visualization and take your business to the next level by discovering key patterns, significant trends, and compelling correlations.
Here in Boolean Data we firmly believe that our employees are an indispensable part of our growth. We value them as our important assets in the company.
We are devoted to your success and advancement to continually add value. Our seasoned executive team inspires and influences with their decades of experience in solving complex business network challenges and bringing forth excellence.
We help you demonstrate the value of the institution's data to facilitate improved decision-making processes across the entire organization, through measuring, tracking, and getting insights from information.
Our partnership
goes beyond implementation with prompt support
& maintenance that drive user adoption & enable
you to extract optimal value from your data. We're
experts that care!
We help you build
intuitive dashboards & reports that can be accessed on every device. Our result-oriented team enables your business to evolve into
a mobile-first, digitally connected enterprise.
We are a top-rated
technology partner with an agile team, specializing in powerful visualization tools.
How will our services benefit you?
Through a collaborative approach, our team analyzes your unique business needs before designing a custom BI/visualization solution, offering advice about the best BI tools, techniques, and technology stack.
We guide you through the entire process, working closely with your company, its challenges, strategy, and any questions you may have. Let's look at some of the fields we can help your business with
Extract knowledge and insights from
noisy, structured, semi-structured, and
unstructured data, and apply knowledge and
actionable insights from data across a broad range of application domains for analysis and processing.
We help you choose the best of the BI tools that
suit your business needs and create intuitive dashboards that track your KPIs. These metrics are
primarily aligned to business objectives and will track how well your business manages against these measurements.
We provide real time performance insights that
help you stay on top of your successes and setbacks by visualizing your most important KPIs across multiple systems and departments
By optimizing the data source, environment,
and model, we are able to deliver BI dashboards
that meet your needs. This enables you to
enhance your day-to-day operations using ML-driven intelligence and to transform your
operations into data-driven processes.
We provide companies with reliable solutions
using open-source and commercially trusted technologies.


Additionally, we work with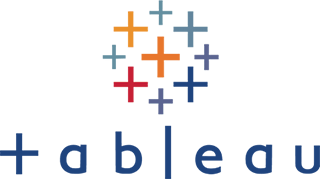 A Boolean workflow for telling visual stories
The first and most important step of data visualization is gathering the right data. To get the real picture, we collect data that reflects the real state of affairs.
Some of the most basic data transformations involve the mapping
and translation of data. Translation converts data
from formats used in one system to formats
appropriate for a different system.
Charts and graphs
should be chosen depending on the type of data and evidence to be presented. We use the most popular data modeling and mapping techniques for our comprehensive data visualization services.
After the chart is finalized it may be necessary to transform the data as per requirements. Tasks associated with data preparation include finalizing data columns,
grouping data, and creating aggregate values for
groups.
Finally, you'll have the necessary data for creating the visualizations. After that, we apply the visualization skills to the
prepared data and present the data in charts or
graphs with meaningful insights.
– CTO & Chief Data Officer
Within a year of our launch, we added more than 20 data sources for our micro lending platforms. These included complex data from core banking systems, mobile and geo data from our partners and a variety of confidential data from different sources. Data engineering is a critical component to process data from all these sources for our data analytics to run and provide scoring for our customers. Boolean's team did amazing job in putting together a solution that was scalable and robust. Thank you team !!
Below this, we can add case studies on how we helped our previous clients
Add a few Data managed related case studies
Get in touch and take your first step
in managed data services today.
Interested in building data solutions?
We can also keep you posted on latest news and happenings at Boolean.
Share your e-mail and join our mailing list.  

Stay connected with Booleandata